Solana is still fighting for a spot among the greatest smart contract-backed platforms, having surpassed new benchmarks in terms of the largest blockchains by all-time NFT sales volume.
After becoming one of the few protocols to provide a solution to the blockchain trilemma, Solana has been dubbed the "Ethereum Killer" (security, decentralized, and scalability).
Solana has become one of the go-to chains for non-fungible tokens in just over two years (NFTs). It has a cumulative sales volume of roughly $2.35 billion as of June 5, according to Be[In]Crypto research.
This is a welcome boost for the initiative after its original asset, Solana, saw its market worth plummet by more than $14 billion in May.
It now ranks third behind Ronin and Ethereum after reaching this milestone.
Flow, Polygon, WAX, Avalanche, Palm, Tezos, Waves, Binance Smart Chain (BSC), and Panini all have more all-time sales volume than Solana.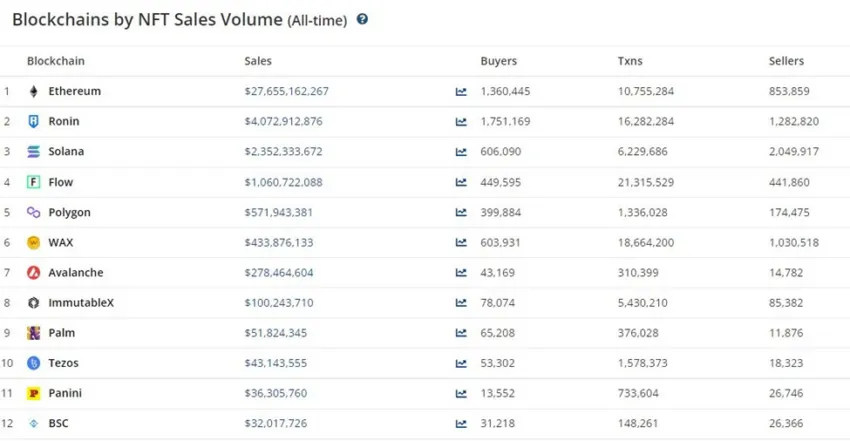 What triggered the surge in Solana sales?
When looking at the increasing number of unique purchasers since October 2021, the blockchain's overall transaction counts have risen to 83,697 unique buyers and 374,618 transactions. Solana's sales volume was around $286.4 million by the end of October.
The number of new buyers of NFT on Solana reached an all-time high in January 2022, thanks to an 83 percent increase in unique buyers since October. In January 2022, there were 153,602 unique purchasers, resulting in 1,014,963 transactions. This month, with about $298.69 million in sales volume, was also Solana's all-time high in monthly sales volume.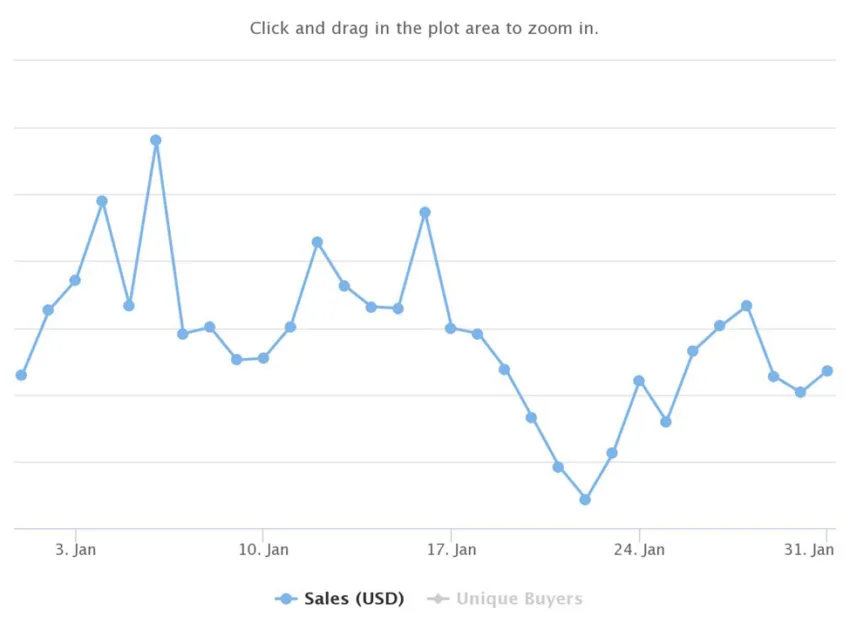 Chainers, Thug Birdz, Meerkat Millionaire Country Club, Frakt, Portals, Solsteads, Cosmic Condos, SolPunks, Blockstars, Akuma no Neko, Infinity Labs, and Solarians are just a few of the popular NFTs on Solana that contributed to this edition.
September 2021 ($263.34 million), February 2022 ($206.3 million), April 2022 ($294.8 million), and May 2022 ($256.1 million) were all notable months for Solana sales.
Response of the SOL price
Solana began trading at $170.31 on January 1, 2022, achieved a yearly top of $179.43 on January 2, and tested a new local low of $38.36 on June 2. At the time of publication, it was trading at $40.
Overall, this translates to a 77% reduction in Solana prices by 2022.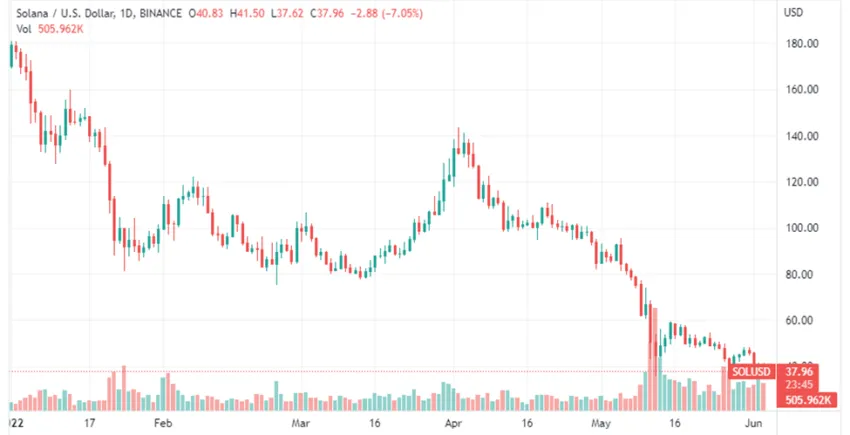 Source: SOL/USD Chart by TradingView
Source: Be Incrypto