The implosion of Terra's LUNA and UST is dragging down an already weak market. What do other recent events indicate about crypto's long-term prospects?
People's suspicions that the crypto market's sudden decline, like the strong rise in US inflation, isn't transient but could endure longer have been confirmed by the Terra meltdown.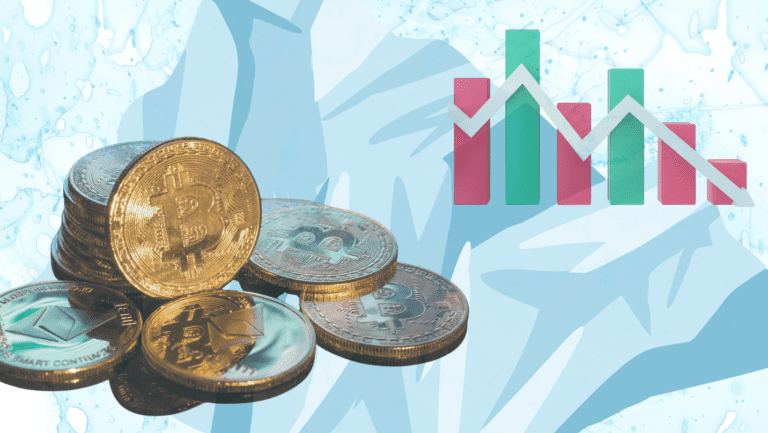 Analysts's take on Terra
Crypto analysts were already noticing the first signs of a "crypto winter" when Bitcoin fell from its astounding US$69,000 peak in November 2021 to US$33,000 in January this year. However, record-breaking inflation rates in the United States, a Federal Reserve that is serious about rising interest rates, and the prospect of recession following the trillions of dollars put into the economy are the final nails in the coffin.
It's not only Bitcoin, which has had its seventh consecutive red candle week. Ethereum is also currently down roughly 58 percent from its all-time high, and altcoins are down over 80 percent. It's a bleak picture, made worse by the US$40 billion flash crash of LUNA and TerraUSD, which had "a domino effect on the rest of the cryptocurrency market, sinking the price of Bitcoin and accelerating the loss of $300 billion in value throughout the crypto economy," according to Bloomberg.
To top it off, according to industry tracker DeFi Pulse, total value locked (TVL) in decentralised finance (DeFi) fell to US$56 billion last week, and even NFTs fell 65 percent after the Terra incident. In April, the crypto markets lost a total of $1 trillion.
But, if this is the start of a new market cycle, as Terra suggests, there are several differences from prior downturns, not least the fact that regulatory scrutiny on the crypto industry, which was already underway, will be increased. "Standing between broad-based mainstream adoption of crypto infrastructure for commerce and financial applications at a global scale is this regulatory clarity," Circle CEO Jeremy Allaire told Yahoo Money. "We have the impetus to see that happen now."
Last week, some US lawmakers called for stablecoin regulation, which was countered by Securites and Exchange Commissioner Hester Pierce, who acknowledged that the market needs room for trial and error, but added that developing a regulatory framework is difficult due to the variety of stablecoin types.
Moreover, countries all over the world are not likely to abruptly abandon their involvement in the crypto and blockchain area. Indeed, the fact that South Korean regulators are looking into Terra could assist to reinforce plans for crypto-friendly legislation proposed by the incoming president in the long run.
Another indicator that long-term crypto adoption is progressing is the British government's announcement that it plans to regulate crypto, including enabling stablecoins to be used as a form of payment, as part of its effort to make the country into a worldwide crypto hub. Coinbase's decision to build a global crypto think tank to assist shape policy discourse regarding the industry comes at an ideal time.
In its first State of Crypto Report, venture capital company Andreessen Horowitz (a16z) declared that we are presently in the middle of the fourth "price innovation" cycle. In plain English, this suggests that, despite the current market downturn, the hard work being done in the background on development will contribute to longer-term innovation and growth, as well as the beginning of a new cycle. The authors of the a16z research noted, "Whereas prices are typically a lagging signal of performance in some businesses, they are a leading indicator in crypto." "Price is a lure. The numbers pique people's interest, which leads to ideas and activities, which leads to invention."
The Market Sentiment
While market sentiment is currently bearish, we believe that the demand that propelled yield-earning projects like Anchor, which helped bring Terra down, isn't going away as stocks decline in value and savings rates remain low compared to the erosive impact of inflation. Indeed, demand for stablecoins remains strong, with Tether's USDT surviving a dip in its recent short-term de-peg from the dollar, as well as news that MakerDao's DAI is performing well, with its governance token MKR rising by approximately 50% since May 12. Despite the collapse of Terra, stablecoins as a whole appear to be one of the safest choices for growth in 2022.
While the euphoria of the Bitcoin 2022 conference in Miami in early April may seem distant now, the announcement from Jack Mallers, CEO of Strike, that the Lightning Network-based solution is being developed is noteworthy. The Strike wallet's integration with key online participants in the United States economy is in keeping with Satoshi's idea of Bitcoin as a payment mechanism rather than a store of value.
It's also worth mentioning that ex-Diem CEO David Marcus announced the creation of a new company, Lightspark, in the midst of the Terra festivities on May 12. "Downturns are good moments to focus on building and creating value with mission-aligned people." FTX CEO Sam Bankman-Fried has criticised Bitcoin for payments, yet this has the potential to deliver an exciting combination with fiat money that could be the most significant development to emerge from the present crisis.
Meanwhile, while we can only speculate on the extent of the crypto bear market, it's apparent that the core tenets of investing remain the same – that ordinary investors, in particular, should only get involved with a clear plan. They should only invest what they can afford to lose and be wary of the inherent volatility of crypto assets, as well as not investing too much of their entire portfolio in crypto assets.
Part of what made the Terra crash so stunning was that it attracted a lot of optimistic crypto novices, thanks to the large number of notable venture capitalists who invested in the business and its stablecoin offering. However, as the 2008 financial market meltdown demonstrated, what appear to be the safest investments on the surface might turn out to be the riskiest.
Long-term investments in the crypto business, on the other hand, will make all the difference. The extent of institutional and governmental adoption is a notable difference between the last downturn and this one, with recent reports that financial mainstays like Goldman Sachs are investing in the field, to Meta's intentions to process digital asset payments and investments.
Conclusion
The crypto and blockchain industries are expected to emerge stronger, more innovative, and more integrated with conventional financial and retail ecosystems as a result of the present crisis. While the metaverse is still in its early stages, the work is just getting begun. The path ahead is difficult, but it's also exhilarating to witness the emergence of a new decentralised Web 3.0 world that has the potential to benefit both individuals and corporations.
Source: Forkast